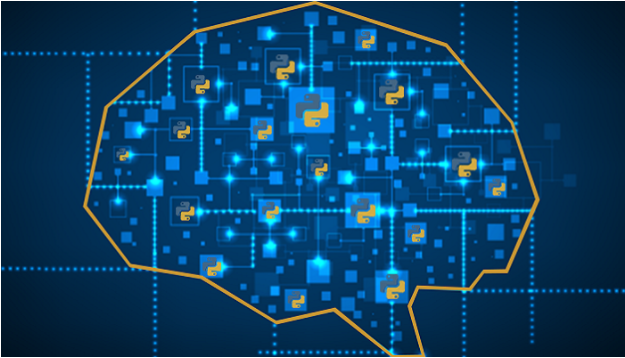 CS202:
Intermediate Python with Artificial Intelligence
Course Description
The course covers objects oriented programming, Python GUI with Tkinter, and the use of standard Python modules. 

By the end of the course, students who succeed are able to design and implement a medium-size computer program complete with an intuitive user interface. They will also be able to implement a facial learning AI by utilizing the face_recognition open source library. Please keep in mind, this course is by no means a full scale introduction to AI but rather an introduction to how AI can be used. Students will use the face_recognition library to create a face learning program as well as face recognizing program and will require the use of all of their Python fundamentals learned so far. If you are interested in learning AI in depth, this might not be the right course for you.

This is a continuation of CS201 with more advanced topics. 

The first class session will cover software installation, configuration, and introductions.
Project
Concepts Taught
Go Fish Game

Class Design
Object Oriented Programming
Tkinter Graphics
Complex Function Design

Facial Recognition Project

Importing Libraries
Use of complex data structures
Basic artificial intelligence
Use of the webcam in Python
FAQ