INSTRUCTOR TEAM
Every member of our instructor team has real-life experience using and teaching their subjects, and is fully equipped to teach, mentor, and inspire the younger generation who rely on us for inspirational tech education and computer science skills. Every instructor is skilled at tutoring in our online learning system and helping students understand concepts through live lessons, pair programming, performing code reviews, answering questions, and discussing best practices with them as they progress through the course.

Every instructor is vetted through a rigorous screening process with subject exams, mock tutoring sessions, team review and third-party background check. Our team includes students and graduates of Bachelor's and Master's Degree in Computer Science or Computer Engineering from Accredited Institutions like: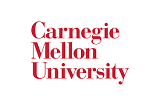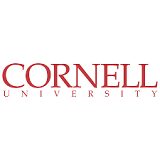 Professional Teacher Applications - All subjects (K-12)
Since 2013, Coding4Youth has been offering Coding, STEAM, Test Prep and other enrichment courses to students across the nation over 450 cities. Our instructor team is composed of top educators from prestigious universities in the U.S. If you are interested teaching Math, CS, or English writing or any other enrichment subjects, we would love you to apply our online instructor positions. It's an independent contractor position. As of now, all courses will be conducted in the format of live video chat (Zoom or Google meet, etc...).  You will be paid on a hourly basis. Most of our classes time will be at after-school hours (after 4pm Pacific Time) on weekdays and/or between 8am  and 4pm on weekends. For summer, this schedule will be between 8am - 4pm Pacific Time on weekdays. During Summer, this schedule can become 5 days a week, Monday - Friday, 1-4 weeks per course.
What can you teach?

We offer a variety of classes for our K-12 students, including Math, English, Languages Arts, Arts, Music, Test Prep, Engineering, Science, Social studies, History, Life Skills, and more
How and when do teachers get paid? 
This is a remote teaching position paid on hours lectured. Hourly pay rate ranges from $18 to $30 per hour depending on the subject and instructor experience/qualification.
Payments will be sent out upon course completion, and most of our courses last about 2 months.  If you miss a class or cancel a class, we will deduct it from your payment.
All payment will be processed through Paypal. Please make sure you create a Paypal account upon accepting this job.
What's the application process and timeline?
Step 1: Submit you application below with basic information, a self-introduction video as well as teaching experience.
Step 2: We will request a demo lesson video if we like your background or if you are already teaching at other platforms, you can skip this and provide your profile links there.
Step 3: After reviewing your demo lesson video or your reference links, our recruiting team will reach out for further background checks, and possible interviews (up to 1-2 weeks due to a large influx of applications).
Step 4: Once all that has completed, we will email you an offer letter and help you onboard to our platform.
How many hours do you need to teach and what's the typical schedule?
We prefer our instructors to be available at least 10 hours per week during Fall/Spring or at least 15 hours per week during Summer.
Typical working hours:

Fall (Late Aug - Dec)  or Spring (Jan - May)
Weekdays:  2pm - 6pm Pacific Time
Weekends:  8am - 4pm Pacific Time

Summer (Jun - Mid Aug)
Monday - Friday 8am - 4pm Pacific Time 
Who should I contact for more questions about this position?
Please forward all your questions to admin@coding4youth.org
For more questions, please contact admin@coding4youth.org