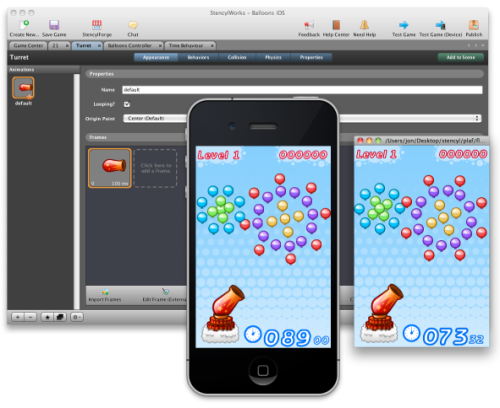 CS107:
Intro to Mobile Apps Development
Emerging Technology

Level 1

Hardware/Software Required?




Course Description
In this course, students will learn the fundamentals of creating mobile games, and programs in general, by using a visual drag-and-drop interface provided by Stencyl. Stencyl is a great way for students and game creators to learn how to think logically without getting bogged down by all the technicalities and specifics of non-visual programming languages. Its powerful and intuitive interface enables even novice programmers to create games and apps that take advantage of advanced mobile device features such as GPS, SMS (texting services), Millisecond accurate clocks, and Motion sensors. We want this to not only be a great learning experience, but also to have fun in the process!

Course Outcomes
Demonstrate a basic understanding of Control Flow in a program
Learn how to think logically and implement the logic using visual logic blocks
Learn what a Game is and how they are created
Produce creative mobile game for Android or iOS devices using Stencyl
Learn to collaborate with other students and/or instructors to produce a game
FAQ