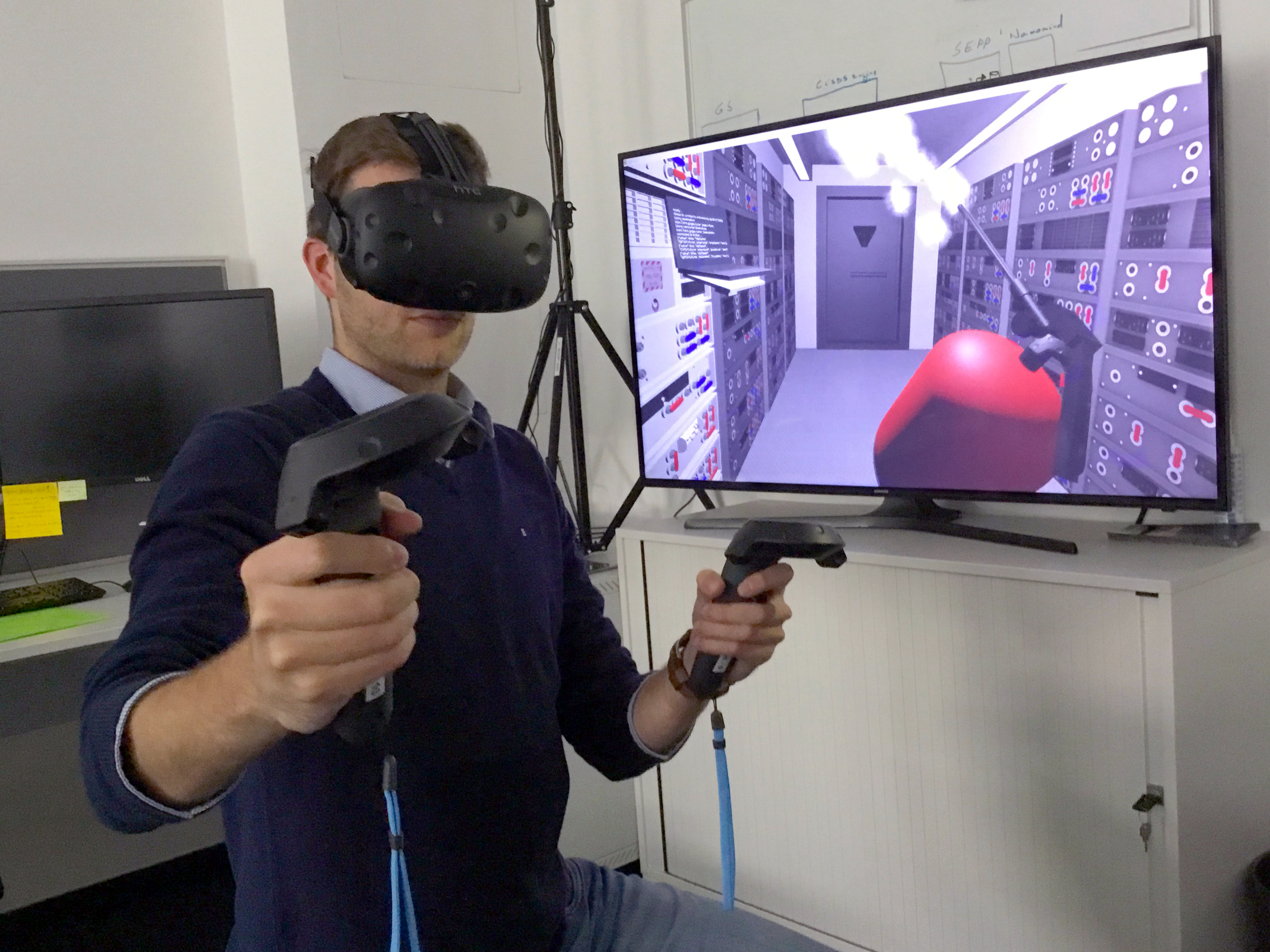 CS211:
Introduction to Virtual Reality (No VR headset required)
-- No cycles available yet --
Emerging Technology

Level 2

Prerequisite?



A computer (Windows 7+ or Mac OS X 10.8+)
Course Description
Virtual reality is a simulated experience that can be similar to or completely different from the real world. Applications of virtual reality can include entertainment and educational purposes. Other, distinct types of VR style technology include augmented reality and mixed reality In this course, you will learn how to create a game from scratch using the Unity game engine as well as create your own 3D assets using Blender. You will also learn how to code in C# in order to create interactions with the world and your character. No prior programming experience is needed as this course is targeted at beginner level students. No VR headset is required. Programming will be taught on a computer simulation software. Students can download their projects to the VR headset of their own choice.
Course Outcomes
Learn the basics of C#
Become familiar with the Unity game engine
Create user interfaces designed for VR
Create an interactive environment for your character to explore
Create your own 3D assets using Blender
FAQ
You will need a PC or Mac computer with high speed internet connection as well as a headphone with a mic. In this course, We will teach you how to program VR on a computer.
Please contact us through email at admin@coding4youth.org, one of our counselors will assist you.