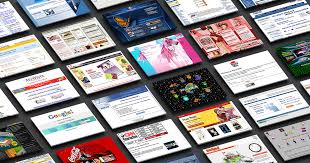 CS105:
Intro to Web Design with HTML and CSS
Web Development

Level 1

Hardware/Software Required?



You will need a PC or Mac computer with webcam, high speed internet, as well as a headphone with a mic.
Course Description
Want to build a website from scratch? Then this is the course. It introduces students to the concepts and skills necessary to code and create their own website. The student will design and publish their own website with HTML5 and CSS. Students can create any website layout they can imagine; HTML Essentials (Attributes, Document Structures), Text Basics, Forms, Tables, CSS Essentials such as selectors, cascade, box model, page layout etc...Add tasteful animations and effects with CSS3; Adding multi-media elements such as images, video clips, web links, animations to your webpage.

Course Outcomes
The basics of how the Internet and the "Web" works
Learn the basics of what a web page is and how they are made
Learn about HTML and the structure of a webpage
Learn all the basic tags that are common to most websites
Learn about Hyperlinking and making a website come together
How to publish your website to the Internet
And much more!

FAQ