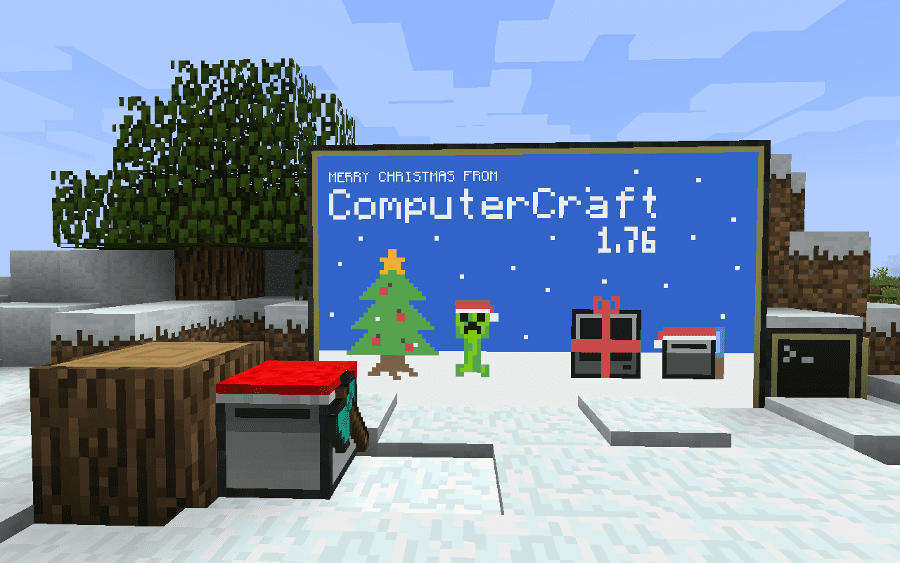 CS104:
Minecraft Coding with Lua
-- No cycles available yet --
Game Design

Level 1

Prerequisite?



no prior knowledge necessary. No need to take Intro to Minecraft game design
Course Description
In this course, students will learn how to code using ComputerCraft, a Minecraft modification that students will add to their Minecraft game. ComputerCraft utilizes the Lua programming language and requires students to learn Lua in order to program machines to complete custom tasks. ComputerCraft not only teaches students how to code in Lua, but it also motives them to self learn and create their own programs as these programs improve the way they play Minecraft. The problem solving skills they learn in this class are useful in almost any endeavor that requires a logic thinking process.

Course Outcomes
Understand basics of control flow structures in computer programs in general
Understand the basics of how to structure a program
Learn Lua syntax
Use ComputerCraft to learn how to implement simple programs that solve problems
Become familiar with APIs and functions
FAQ