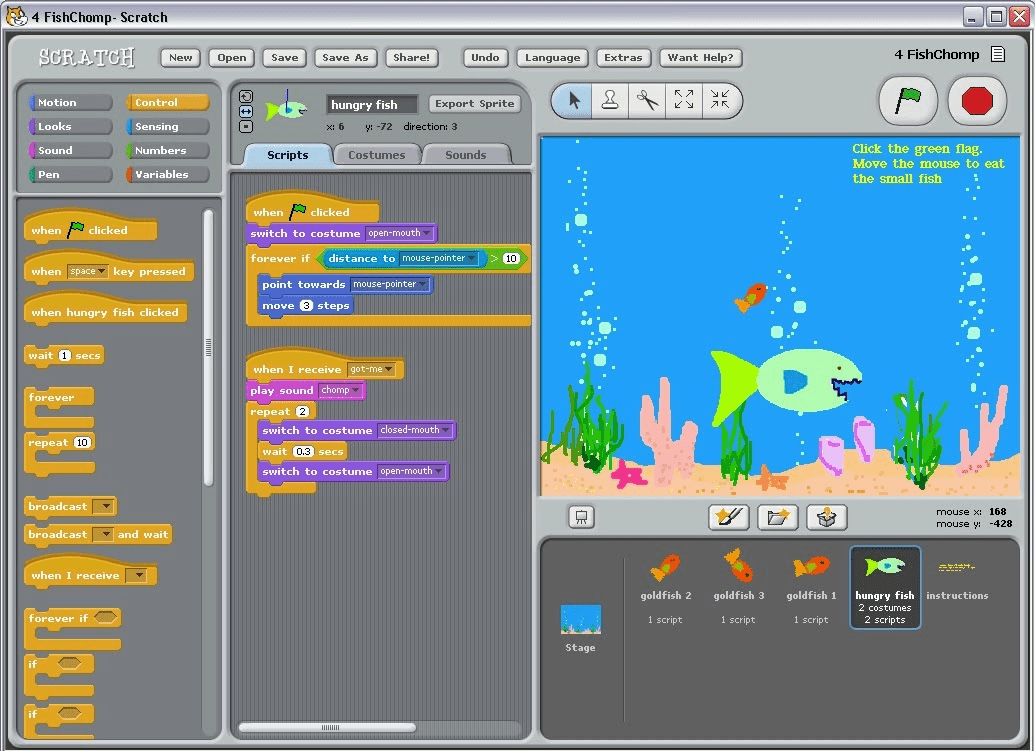 CS101:
Intro to programming with Scratch
Computer Programming

Level 1

Hardware/Software Required?



You will need a PC or Mac computer with high speed internet connection as well as a headphone with a mic.
Course Description
The fundamental concepts of programming are introduced using Scratch, a software developed by a team at MIT, and will have students think like programmers. Through this Scratch-based program, students understand the fundamental ideas about computers and programming, and develop some basic problem-solving and project design skills. Scratch is a block-based visual programming language and online community targeted primarily at children. Users of the site can create online projects using a block-like interface. The service is developed by the MIT Media Lab, has been translated into 70+ languages, and is used in most parts of the world. As of January 2019, community statistics on the language's official website show more than 46 million projects shared.
Project 1 - Dancing Costume
Project 2 - About me
Project 3 - Automatic Drawing
Project 4 - Scenes, Conversation and Catlibs
Project 5 - Operators
Course Outcomes
Learn about problem-solving and project-design skills
Develop Logical reasoning skills and ability to fix logic errors
Developing ideas from initial conception to completed project
Understand fundamental ideas about computers and programming
FAQ