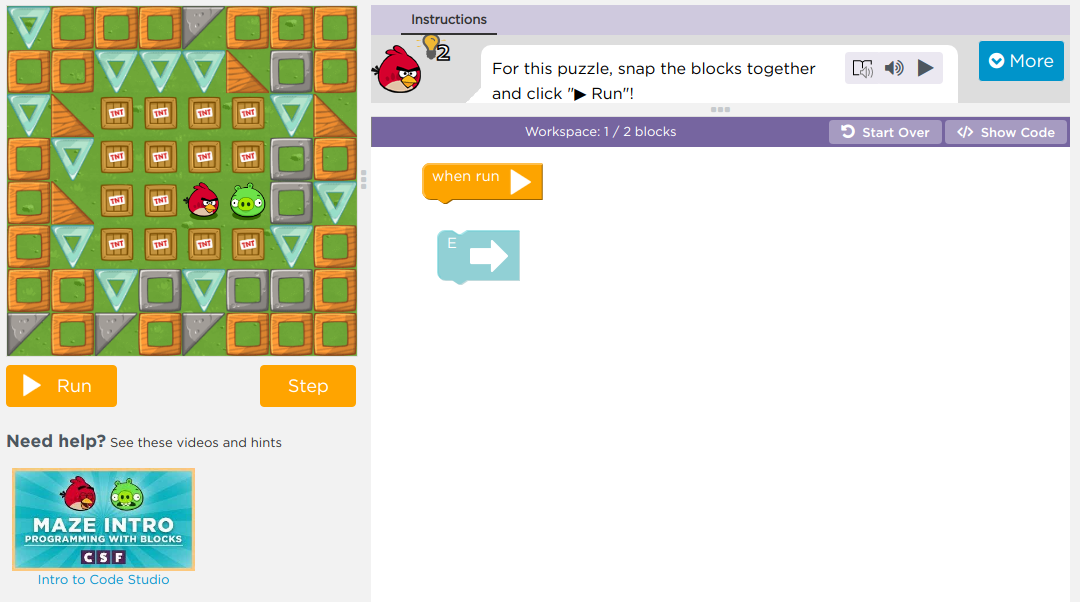 CS60:
Elementary Programming Course B
Course Description
In this course, students learn programming fundamentals through an intuitive web-based program designed for pre-readers. The learning environment makes learning programming concepts easy and fun!

The course is taught through a series of mini-lectures and programming challenges. Students will complete these challenges through block based programming, an easy drag and drop system. These challenges are designed to make learning as enjoyable as playing a game. By the end of the class, your child will be eager to continue playing more while learning programming fundamentals along the way.
	
This course is similar to Course A but with a bit more variety in challenges.

Project
Concepts Taught
Sequencing

Execution of blocks in sequence
Step by step execution (Debugging)
Fixing errors
Achieve goal with minimum resources
Usage of pick up values

Loops

Basic usage of loops
Overcoming repetitive code
Using repeat blocks
Using repeat blocks in sequence

Events

Triggering code on certain events
Changing properties of characters 
Handling events involving multiple characters